What? You mean you don't start Christmas and other holiday knitting in April? Actually last year I started in February so I'm running a little bit behind this year. I have bigger and better plans this year of more handmade under the tree so I'm starting now in hope that I'll get most of my plans done. (Not to mention all of our kids' birthdays fall between Oct and Jan making for a busy 3 months on the celebration front and lots of winter goods to be gifted!)
First up, this scarf that I started a
while back
, but I'm just now really starting to love. I kind of wish I'd started on bigger needles because I'm definitely going to run out of yarn before it gets to the length I want. The pattern is simply lovely though.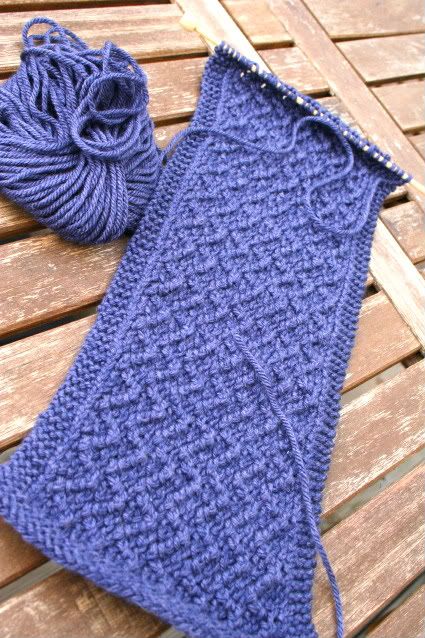 Next up, a very quick
knit
and great way to get used to the way of sock patterns. I only spent one day on each sock, which was too large for me when finished. Using worsted weight
Wool of the Andes
, these slippers cost only $3 in materials, which I think is awesome. I intended these to be for Philip, but they shrank quite a bit and are closer to Finn's size. A good thing to know since I intend to make all the boys a pair, maybe as Martinmas gifts? I'm hoping to snaz them up a bit with some cute buttons so I'll keep you posted on how that goes.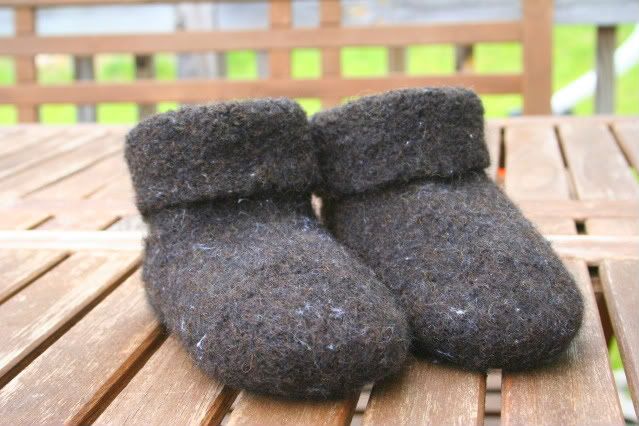 I'm also trying to knit some toys as gifts this year. I've seen Philip gazing longingly at this one from
World of Knitted Toys
. I'll be sure to show you when he's all complete. He's amazingly soft in baby alpaca from
Knit Picks
so I hope he'll be well-loved.
What are you working on? Anyone else start on their holiday knitting already?