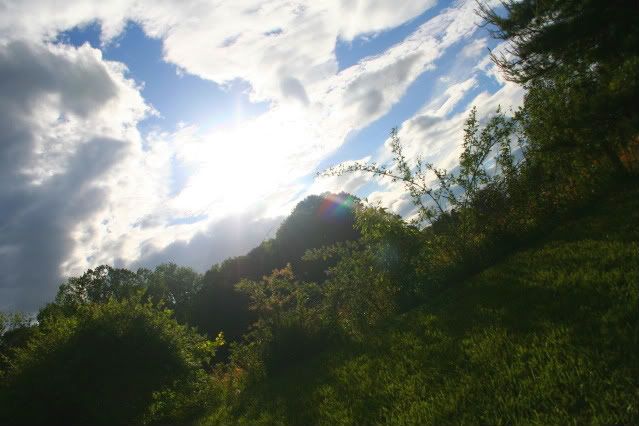 When the skies cleared after the rain, we were given a brand new spring day. A day ripe with opportunity for exploring this exquisite glistening landscape washed anew by the cleansing rain.
Elizabeth relished the opportunity to smell the post-rain air from her spot on the deck while enjoying the latest installment in her favorite series.
And then there were puddles.
Each ripe with new life and new discoveries.
We even discovered a few saplings poking their heads up from the mud.