One of the things I miss most about the diapering stage is all the cute cloth diapers and woolie bottoms Finn used to
wear
. By far my favorite woolie bottoms of his were made a friend and WAHM, Heather, who used wool that I purchased on our trip to Ireland. The wool I brought her wasn't the softest, but oh, she made them look so lovely, and I wool-washed and lanolized them to death until Finn could wear them comfortably.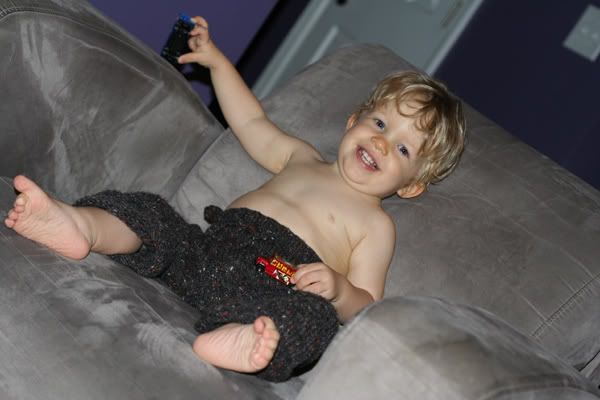 Finn, 22 months
Heather, also a doula and midwife-in-training, sells through
Universal Mama
collective on hyenacart and at a local monthly
indie market
. She also sells these adorable monsters, designed by her oldest daughter, that make fantastic stocking stuffers.